Hypnosis and Hypnotherapy in Burlington
If you're looking for hypnosis or hypnotherapy in Burlington, or in the surrounding cities like Hamilton, Mississauga, or Toronto, consider working with the hypnotherapist Shalom Shore.
A local hypnotherapist near Burlington
Shalom has been utilizing his unique hypnotherapy modality called Navya for over eight years, with great success.
Based out of Locke Street in Hamilton, Ontario, Shalom has worked with clients all over the world, both in-person and virtually through a video call.
Learn more about the types of challenges Shalom has helped people with, and read some testimonials from happy clients.
A Variety of Reasons to See a Hypnotherapist in Burlington
Located halfway between Toronto, London, ON and Buffalo, NY, Burlington is famous for its scenic lakefront views and beautiful downtown.
As such, many people there struggle with the same challenges faced in any large metropolitan area: anxiety, depression, addiction, ADHD, relationship and money worries, and more. 
Read below to see some examples of the types of challenges we've helped people with in Hamilton and the surrounding area. 
Hypnosis Success Stories in Burlington
Here are some examples of challenges that have benefited from hypnotherapy Burlington and the surrounding area.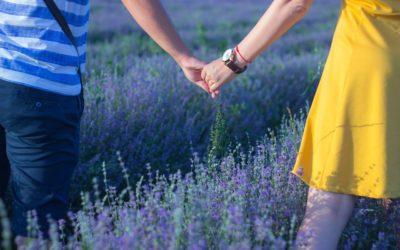 Eve, a therapist herself, came for treatment because she was having difficulty finding a life partner. Despite being successful, outgoing, and good with people, she had dated dozens of guys with no success. In the course of her treatment, Eve was able to explore her...
Hypnotherapy Insights from Hamilton
Shalom writes regularly about hypnosis and hypnotherapy, personal growth, mental health and emotional healing, from his office on Locke Street in Hamilton.
When I first started my personal growth journey, it was all about healing. Discovering parts of myself that were wounded, acknowledging those wounds, and giving them what they needed. Healing is a deeply satisfying journey for me, one where I feel physiological...
Self care is an important part of our mental health and wellbeing. Taking the time to invest in ourselves, eating right, sleeping right, exercising, and doing things that restore our energy are key components of a balanced life. But I don't pretend that this is easy....
 In the realm of holistic wellbeing, where the mind, body, and spirit are interconnected, exploring various techniques to achieve balance and healing is essential. One powerful tool that has gained recognition for its potential to facilitate holistic wellbeing is...
Doing this work with Shalom, I have felt an openness and safety to see all the parts of myself.
The best modality I've found. Shalom is a masterful facilitator.
The most impactful thing I've ever done is hypnotherapy. If you're on the fence, give it a try.
I had instant results after my work with Shalom. He is great at his work and hypnosis.